Home

/

DROPSPREADER COMMERCIAL GRADE 36inch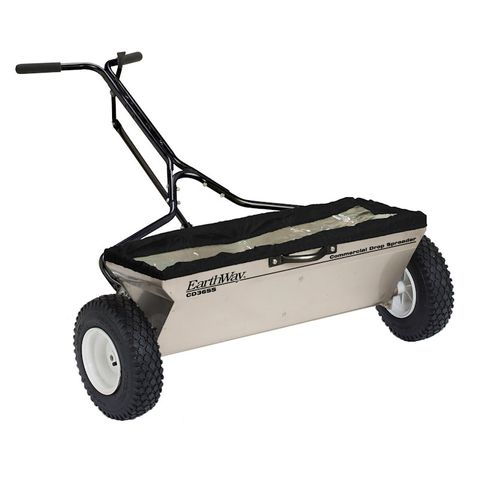 DROPSPREADER COMMERCIAL GRADE 36inch
In Stock
General Features:
CD36S-EW Commercial 36" Drop Spreader

* The NEW CD36S is the newest spreader in the EarthWay line.

* The CD36S is a 45kg commercial 36 inch 91cm drop spreader.

* An all stainless steel hopper and components that are in contact with chemical, the CD36S is the last drop spreader you'll need to buy!

* Perfect for fertilizers, Ag lime, seed, rock salt, sand and other materials

* The CD36S is the drop spreader workhorse for the heavy duty LCO operator.
Downloads