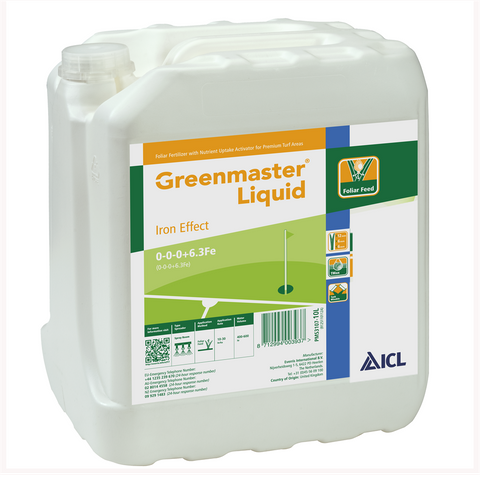 GREENMASTER EFFECT 10L
In Stock
General Features:
Greenmaster Liquid are premium liquid fertilizers with TMax technology for enhanced foliar and root nutrient uptake.
Very quick - green-up within 3 hours.
Provides true green-up from within the plant for long lasting results - lasts up to 6 weeks.
Hardens turf without excess growth.
Treat iron chlorosis. No blackening from wheels or footmarks.
Can be used on acidic soils without further reducing pH
Can be used when black layer present.
Specifications:
N: 0
P: 0
K: 0
Fe: 6.9
Suitable For:
> Golf Greens
> Fairways
> Tees
> Sports Fields
> Bowling Greens
> Maintenance
> Landscaping
> Low Cut Turf
Product Sizes:
Pack size: 10L
Downloads