Home

/

DROPSPREADER EARTHWAY 7312SU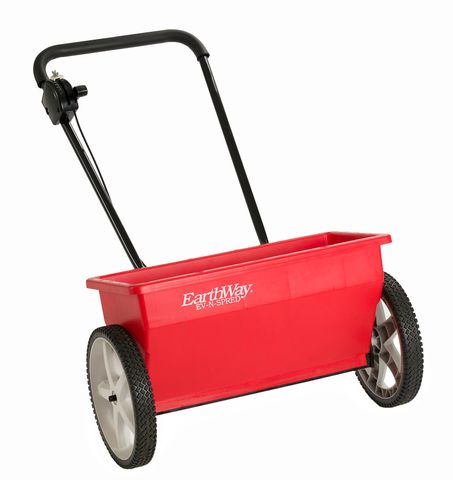 DROPSPREADER EARTHWAY 7312SU
In Stock
General Features:
SPREADER EARTHWAY DROP 7312SU

* If you have a smaller yard, drop spreaders are the best choice for maintaining these areas.

* Drop spreaders dispense the material straight down from the hopper.

* The NEW 7312 is the top of the line when it comes to Residential Drop Spreaders.

* The 34kg capacity rustproof poly hopper provides 22" of spread coverage with a single pass. Semi assembled with a folding handle, the 7312 is ready to go from box to lawn in minutes, and stores easily when not in use.

* The easy use gauge& lever assembly is designed to allow the user complete control over the application rate of the material. Included is a Rate Calculation Matrix to assist you in setting your spreader for all of today's granular products including organic materials.

* The 12" rubber capped wheels will decrease slippage and provide a balanced drop pattern.

* The NEW 7312 is the Premier Residential Drop Spreader manufactured today.
Downloads